Horkey's Wood and Parts offers top quality, domestic and exotic hardwood and stainless steel pickup bed floors. Since 1980, we've supplied all the parts necessary to make your Chevy-GMC, Ford, Dodge, Military, International, Hudson, Studebaker and Custom dreams become a reality.
We also developed the SHOW DECK bedliner, the ultimate in cosmetic upgrades. Custom made to fit pickups with a steel floor or for trucks that are in need of a new floor. The SHOW DECK is mounted to a rubber padded aluminum sub-frame and simply rests on top of the existing floor. A screwdriver and tape measure are all the tools needed for assembly.
Call Now 507-831-5625
Click on the pictures to see full size photos
Click here to go to our showdeck page
NEW PRODUCT !
1948-85 Dodge Stainless Steel Tailgate Hinges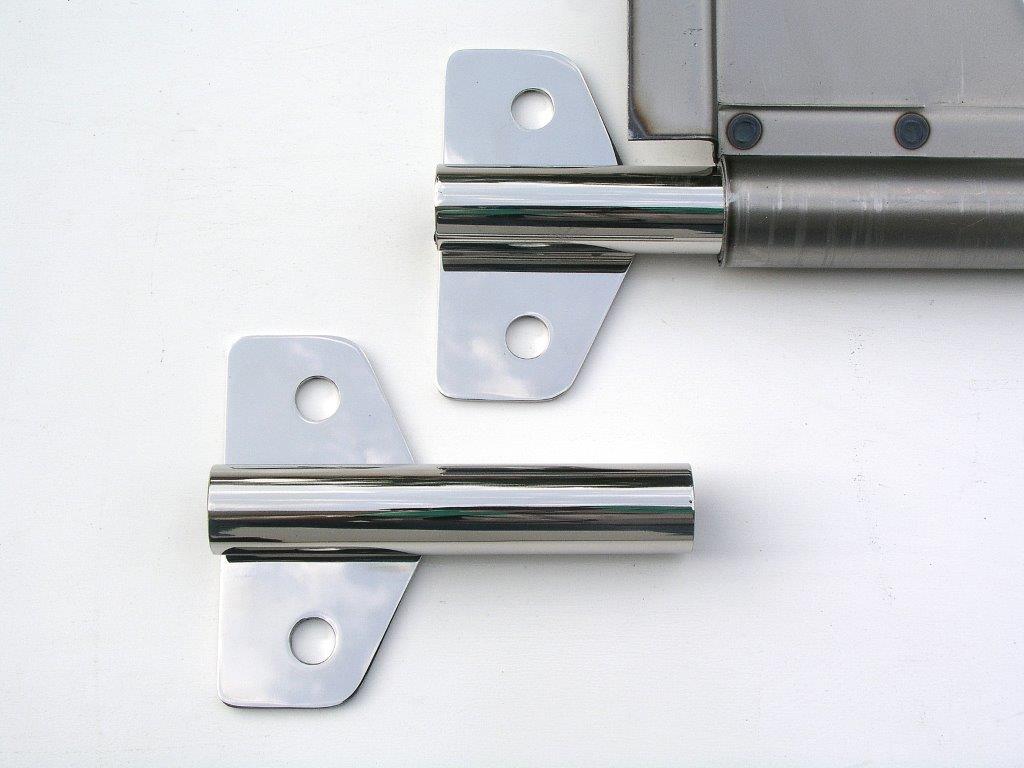 These polished stainless tailgate hinges will add
another finishing touch to your Dodge pickup.
They're designed to replace your original steel outer hinges.
The parts are laser cut, polished and buffed to a mirror finish then tig welded and rebuffed to a lifetime luster.
Matching attaching fasteners are also available to complete the look.
Click here to go to the Tailgate/Dodge/Hinge section for prices.
1939-1956 Dodge Lowside Stake Pockets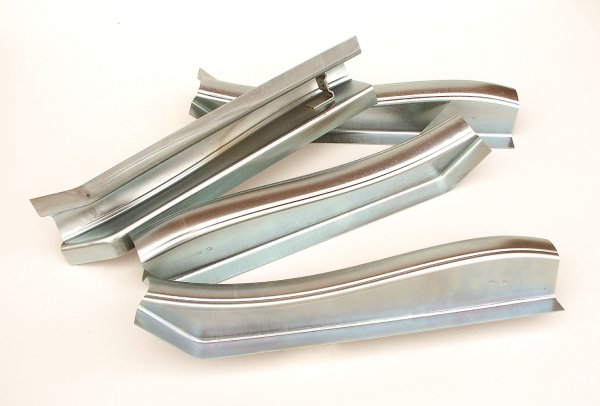 Die Stamped 16 Gage Steel
Now available from new tooling and proudly Made in the USA. These much needed stake pockets will replace your torn and rusted original 1939-56 Dodge Lowside stake pockets. They are die stamped to shape and laser trimmed to size so the builder can use them in any position on the box. The rear crossmember brace is included.
These stake pockets as well as chain brackets and hinges are in stock and ready to ship. To order call Bruce Horkey's Wood and Parts 507-831-5625 or e-mail us at sales@horkeyswoodandparts.com
These stake pockets retail for $93 ea. Plus shipping
The addition of these parts makes it possible for us to now offer complete boxes for the 1939-1956 Dodge Lowside 116" wheelbase 1/2 ton and the 120" wheelbase 3/4 and 1 ton pickups.
We also offer OLD MASTERS marine grade Spar Varnish. This is a superior exterior wood coating formulated with ultra-violet absorbers, providing a high quality flexible finish that withstands the elements.
There's nothing like the rich beauty of stained wood. OLD MASTERS Stains add a rich even color tone enhancing the grain patterns, rivaling the look of exotic hardwoods, allowing you to create a complimentary color for the wood.
In addition to high quality bedwood kits, we offer precision formed and assembled boxsides, front bed panels, crossmembers, tailgates, tailgate covers, tailgate hinges, tailgate latches and tailgate chain sets, roll pans, tail lights and many custom parts. We also offer pickup front and rear fenders, running boards, hoods, doors and many replacement body parts in steel and fiberglass.
Whether you have a daily driver or a full on show truck, give us a call to discuss your needs. Our knowledgeable staff will help you get the right parts for your truck.
For more about Horkey's Wood and Parts click here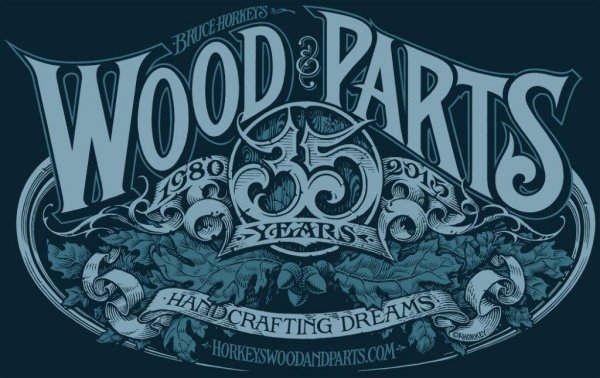 Limited Edition 35th Anniversary tees available in Blue & Sand.
See our display at the following events

We try to get out and meet the public and give you a chance to see some of the products we offer.

We can deliver parts to these events for you.

Please call at least one month ahead of the show so we can be sure to make room for your parts..

Back to the 50's St Paul, MN June 22-24

Call or write for any events not yet scheduled.