Let me introduce our company.....
After Graduating tool and die school and a hitch in the Navy, I started my working career in 1975, doing cabinet and furniture work. In my spare time I built a hot rod '54 F-100 and realized a need for replacement bed parts and accessories for the truck rod restoration hobby. By 1985 the truck parts portion of the business had grown to the point where we (my wife Mari and brother Ted) decided to go full time on building truck parts and phased out the cabinet portion of the business.
Fulfilling a truck guy's dream included purchasing an acreage near the rural southwestern Minnesota town of Windom. We initially built a 40x60-ft shop and over the years have grown it to a 12,000-ft. complex of speciality areas enabling our crew to provide personal service to satisfy our customers
We started collecting Ford, Chevy-GMC and Dodge truck to use for developing plans and fitting parts for customers as far away as New Zealand. Our museum-yard of over 80 vintage trucks covers most of the rest of the property. We also sell some of these experienced parts. We're continually expanding our offerings, from Australian UTE's to fire engines to military vehicle restorations.
Because of the many years of testing and research, we feel we can offer the highest quality replacement wood, metal, fiberglass and vinyl parts on the market today. We are developing replacement parts for Dodge pickups, as well as items for Chevy-GMC and Ford. Our customers include people restoring pickups - pickups used every day and all-out custom creations.
Our staff is comprised of truck owners who are knowledgeable in production and sales, allowing them to help you get the right parts for your truck. We are big enouth to offer many parts in stock and small enought ot offer personal service.
You can visit us on the Web: www.horkeyswoodandparts.com for current prices and more parts and information.
Thanks to all for helping make this a successful adventure. We look forward to serving you.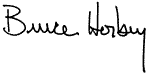 See our display at the following eveny 2012
* Back to the 50's St Paul Mn..............................................June 22-24
Call, write, or visit www.horkeyswoodandparts.com for other event not yet scheduled.